98.6% would choose Quiply again*
Our references *Customer Survey 2021
Employee-App: The revolution of your internal communication
With the Quiply Employee-App, everyone is finally reachable and informed in real time. Essential for frontline workers. Easy as a messenger, as mighty as a social intranet and much more accessible. Coordinate better and faster your internal communications. Get more done! Now, even the mobile team away from their desks is connected with everyone in the company to achieve more together. Quiply is a smart app for internal communication on any device: goodbye paperwork! A corporate culture where people are put first. Super secure with data protection according to EU-GDPR & DSG. Quiply is not just another app, but 1 app for all!

Employee-App features
Runs quickly and securely on all (private) end devices. Data storage in Germany. Access without a work Email-address or private phone number. Your own branding. Barrier-free according to BITV. Offline-capable. And many extras.

Use Channels to inform your entire organization. Create multimedia content in the blink of an eye. Select your target group smartly and inform them via push-notifications. The digital bulletin board says goodbye to paper, intranet and showcases! Social functions make the app a valuable feedback channel for management.

Here's to collaboration: Powerful 1:1 chats or group chats with voice messages, photos, videos, emojis, gifs, videos, quotes, calendars, and real-time translation in 112 languages. You can have instructions acknowledged with binding read receipt. Everything securely encrypted.

Life can be so simple: Vacation request, AU certificate, pool vehicle order or material procurement, you can do practically everything with forms & surveys within the App. Digitally rebuild your tried-and-tested processes with forms which are workflows with approval stages. You can design surveys just the way you like them, e.g. for pulse surveys - since everyone is involved, you can triple your participation rates.

Find and reach everyone directly. Use freely selectable profile fields for the fastest answer to "who knows and can do what in the company?". And finally, up-to-date phone numbers. Yeah!

For events, trainings and other appointments, we have appointment scheduling a la Doodle on board. The organization sends reminders to make events successful.

All functions are logically arranged. Easy to understand for all generations. And the interactive user guide "Marie" is happy to help you 24/7.

Dashboard with analysis and evaluations. Extensive user management. Smart groups with dynamic rights assignment. Practical maps. The employee mailbox Smart Docs. The powerful web app with editor. The search that also searches the contents of files. Quick links to websites & social sites. And much more for better internal communication!
The system

Channels

Chats

Forms & Surveys

Employee directory

Voting & Event Calendar

Intuitive use

And so much more!
See the wood for the trees again!
Truly reach everyone in real time without corporate email addresses and private phone numbers.
Your own contact partner at Quiply. Activation rates >90%. Convenient dashboard.
Sustainable communication
Better teamwork, better working atmosphere and motivation. This communication works!
Extras like create forms & surveys in seconds. Secure employee mailbox.
EU-GDPR & DSG compliant, data storage Germany. No surveillance.
Easy use. Lower costs. Integrations to Datev, Sharepoint & Co.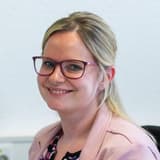 "Thanks to the app, we have taken a big step towards digitization. Everything ran smoothly. And internal communication has become much better. As a family business the personal relationship with the management level is very important, so we were able to maintain this even in Corona times. With the app, we have means of expressing genuine appreciation."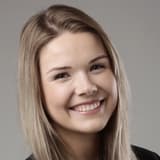 "The app was recommended to us by a company that was already using Quiply. Quiply was very well received by our employees. (...) And we have definitely achieved our goals for internal communication. But Quiply still has so many possibilities: We want to exploit the full potential in any case!"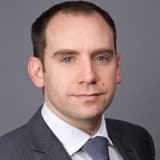 "With our Quiply-based Moving-App, we publish internal job advertisements and job postings directly and immediately to interested employees, regardless of which subsidiary they work for. This makes it very easy for us to show development opportunities to interested employees and thus bind them much more strongly to our company."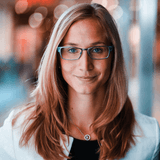 "On the intranet, it took a long time to publish content. In the Quiply app, this is much faster. It is best tailored to our needs. Part-time employees in particular can now check what's changed from home." On simplifications like food orders & co with forms: "This is the best process ever!"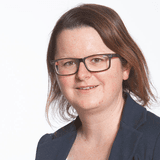 "From day one, Quiply has made communication much easier for us. And even after more than a year, we are still thrilled with the app and can highly recommend it. Plus: It's really great to see that customer feedback is taken seriously and that this is also implemented."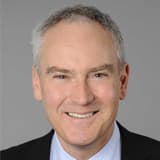 "Quiply's Employee-App allows us to easily and efficiently ensure that all of our employees, across all divisions and departments, are always provided with the information relevant to their jobs."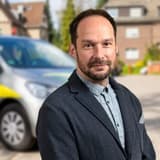 "Whether an Employee-App has increased employee retention? Definitely! The comments in our app are friendly, there has been a higher appreciation for each other. I've sensed: Something is happening."
Our Employee-App connects you