Our Employee-App
for industries
Reaches all employees in
real time. Simply everywhere.
Quiply connects everyone in industry and production!
✔ Connects production, warehouse and administration worldwide even without an e-mail address in over 100 languages and is GDPR-compliant
✔ Organizes channel & group chats per location or department and replaces the bulletin board
✔ Easy dispatch of damage reports, applications or invoices incl. the possibility of countersignature
✔ Continuous access to duty rosters, product data & work instructions for occupational safety incl. read confirmation.
✔ Shortens arrangements & coordination through chats, photos & voice messages and motivates your employees
✔ Simplifies surveys, innovation management and replaces uncoordinated private messaging services
Great customers who trust us
Strengthen internal communication
Communication across locations
Reaches the entire workforce at any location quickly and easily. Without a company email address or phone number. Messages can be distributed via posts with rich media. With the help of our group and individual chats, employees in production, in the warehouse, in the field, and even on their PCs can coordinate their work. There are no language barriers in the app; Quiply translates into 112 languages using AI. Short questions can be answered in no time. Everyone feels included and part of the company.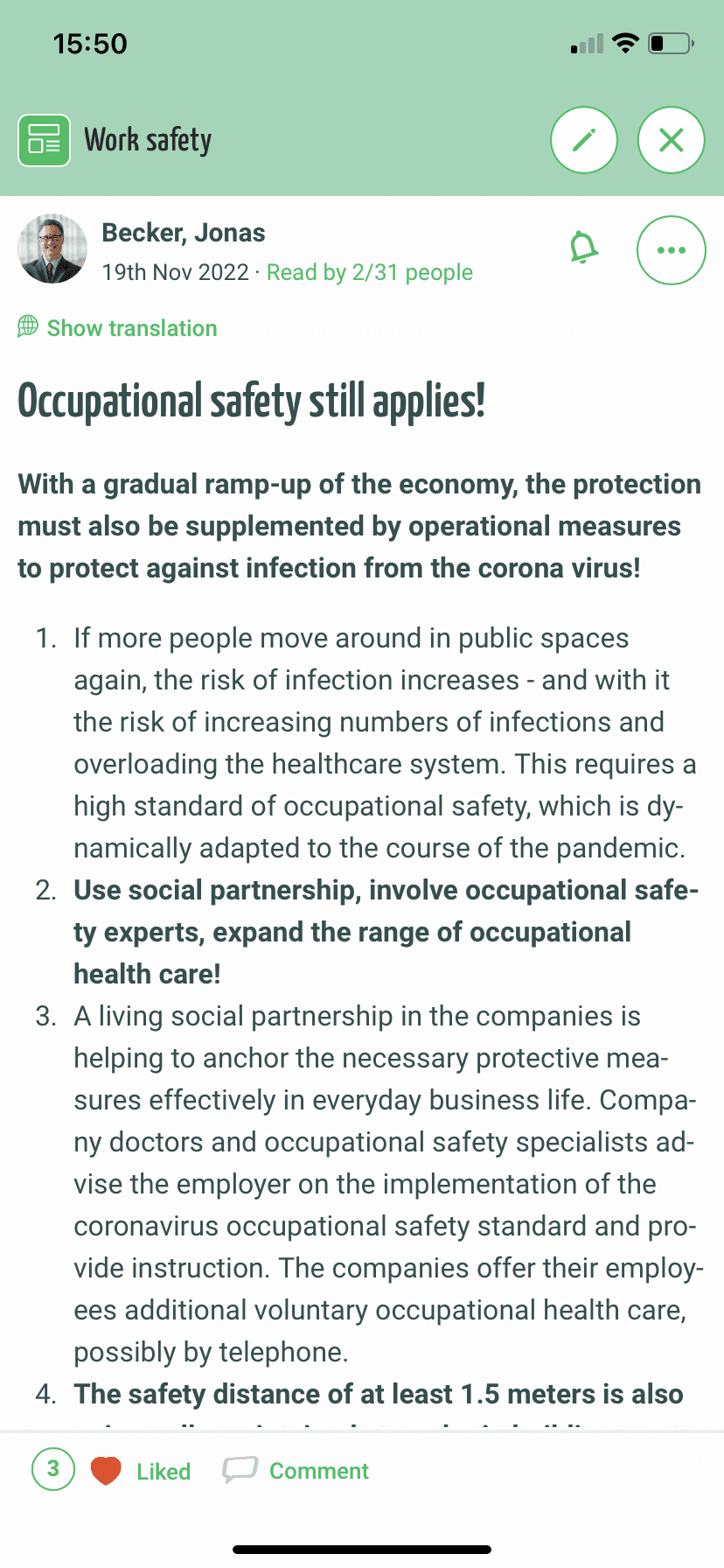 Information & Knowledge Management
Save time and simplify access to important, work-related documents. That's possible with Quiply. The employee app serves as a central reference for instructions, checklists and safety documents. Up-to-date and easy to access. It also makes onboarding new employees easier by providing a central repository.
Simplify processes
Eliminates unnecessary paperwork. Maintenance logs, material orders, incapacity certificates (AU), vacation requests, work instructions can simply be provided and sent in via app. Multi-step approval processes are possible with forms. Even pay stubs can now be delivered digitally to every employee at the touch of a button. It has rarely been possible to digitize simple workflows so quickly. Exciting, because the possibilities of the smartphone for video and photo can of course be fully exploited.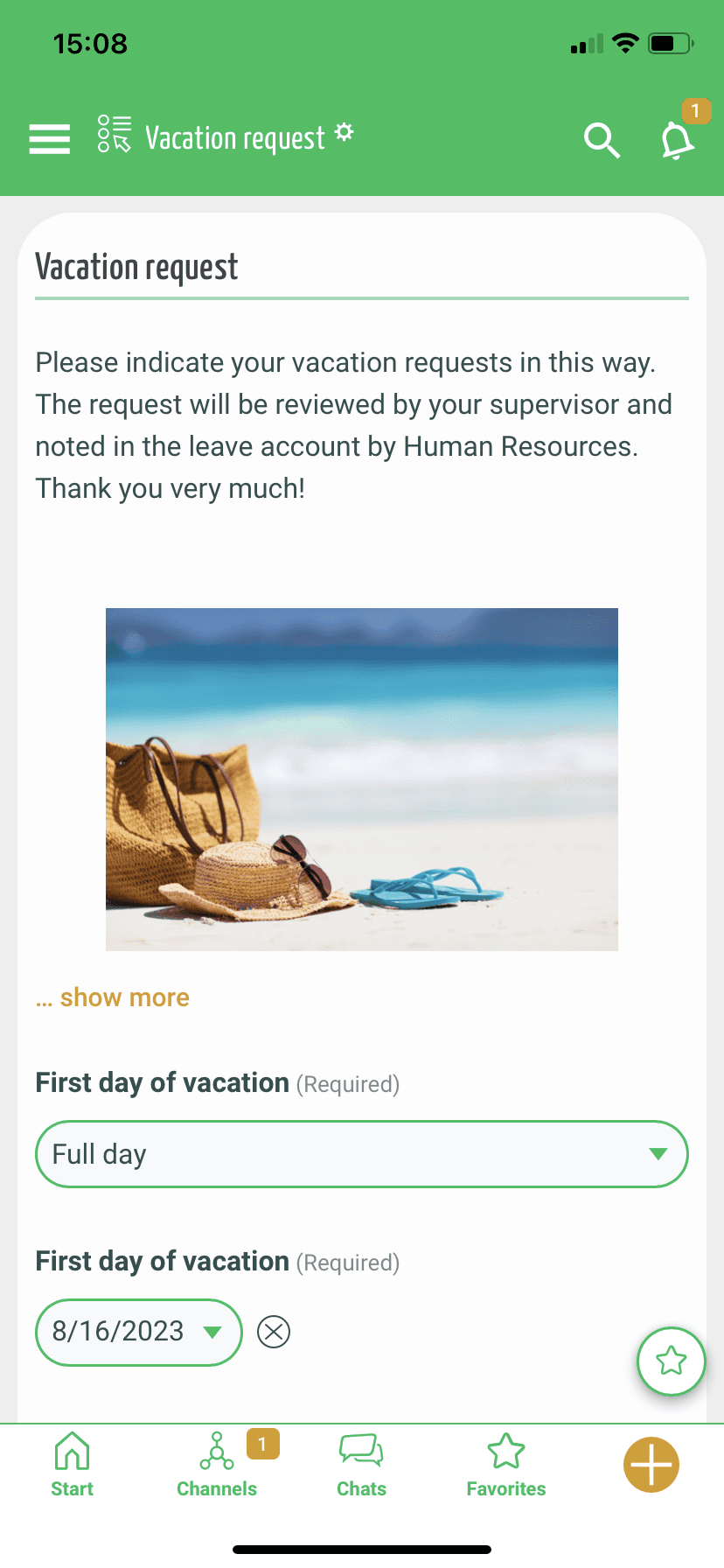 Employee-App advantages
Enjoy a Demo of our Employee-App free of charge
Learn why you want to use the #1 Employee-App
Our employee app is perfect for use in your business. Experience for yourself
how easy it is to use the app
how you benefit from digital processes
how you can reach all employees at the same time
You will enjoy a personal demo at your preferred time. No obligations or fees incurred.