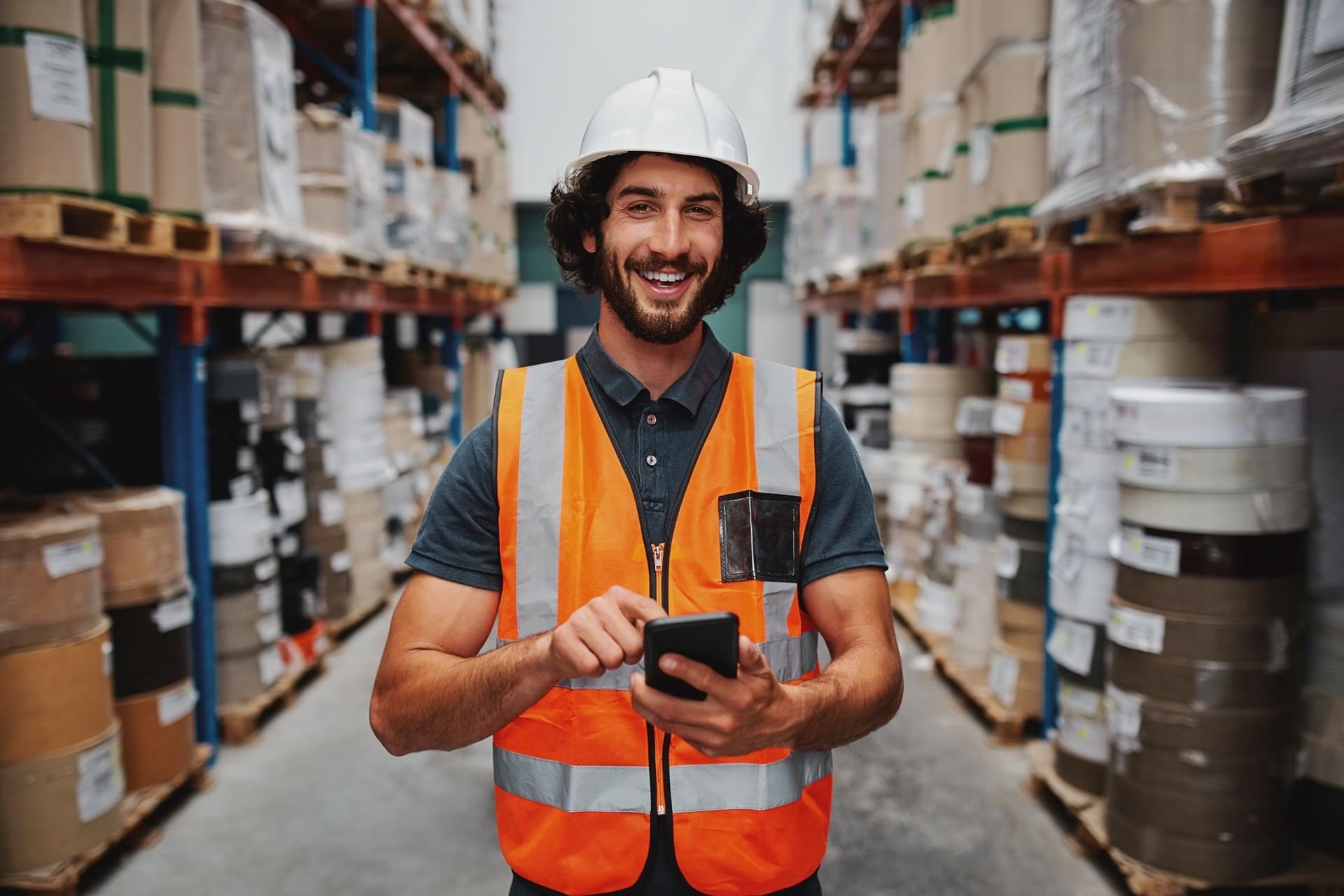 Our
Employee-App
Internal communication
for more cohesion.
Reach everyone in transportation and logistics companies!
✔ Connects warehouse, driver, and office worldwide in real time, even without an e-mail address, in over 100 languages.
✔ Easy dispatch of confirmations of rest periods and vehicle handover protocols incl. the option of countersignature
✔ Trouble-free digitization of driver's license checks, receipts and forms, or operational instructions for securing goods, incl. read confirmation.
✔ Organizes channel & group chats per warehouse location or driver group, shortens voting through chats, photos & voice messages and replaces the bulletin board
✔ Quick and direct access to addresses, forms, emergency numbers, or interactive site maps
✔ Replaces uncoordinated private messaging services, is GDPR compliant and motivates your employees
Great customers who trust us
Inform all simultaneously
Site independent communication
Cohesion is important: for warehouses, long-distance drivers and the office. With our mobile communication solution, the accessibility of all employees can be easily improved. Important information can be easily spread in real time with posts or with a message, no matter where in the world the recipient happens to be. And long-distance drivers also have a real opportunity to be and feel part of a corporate community. You can participate socially when your work day allows it. The company can communicate benefits and perspectives. And that also generates more employee loyalty.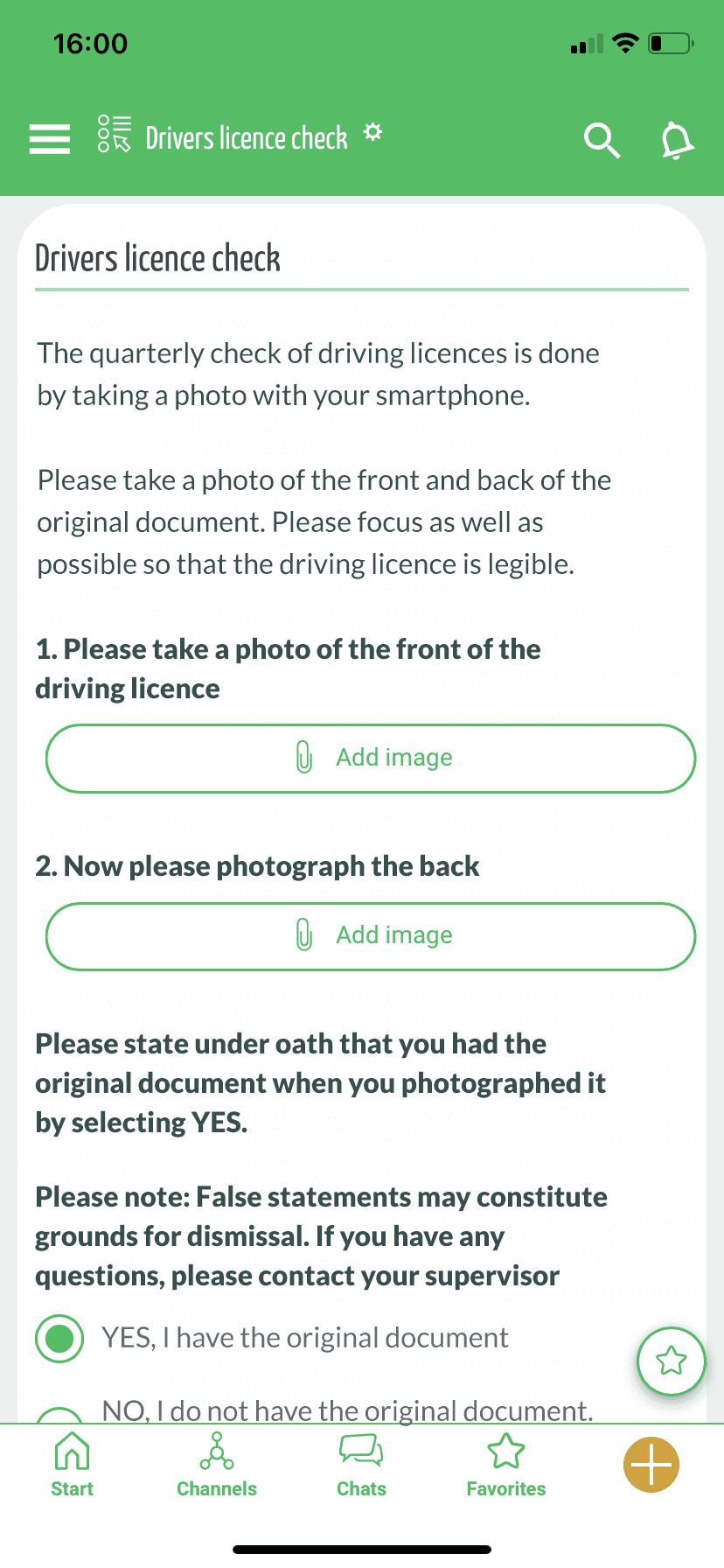 Checklists always at hand
A defect occurs in the vehicle while you are on the road? With the help of digital forms, documentation can be submitted easily and very quickly. Checklists and emergency numbers can be stored centrally and are thus quickly at hand when you need them.
Quality, Health, Safety & Environment (QHSE)
The digital Employee-App offers the best conditions for achieving quality and safety goals. Training videos and safety instructions can be provided centrally in the app. Campaigns and read receipts make it easy to track and document who has completed training.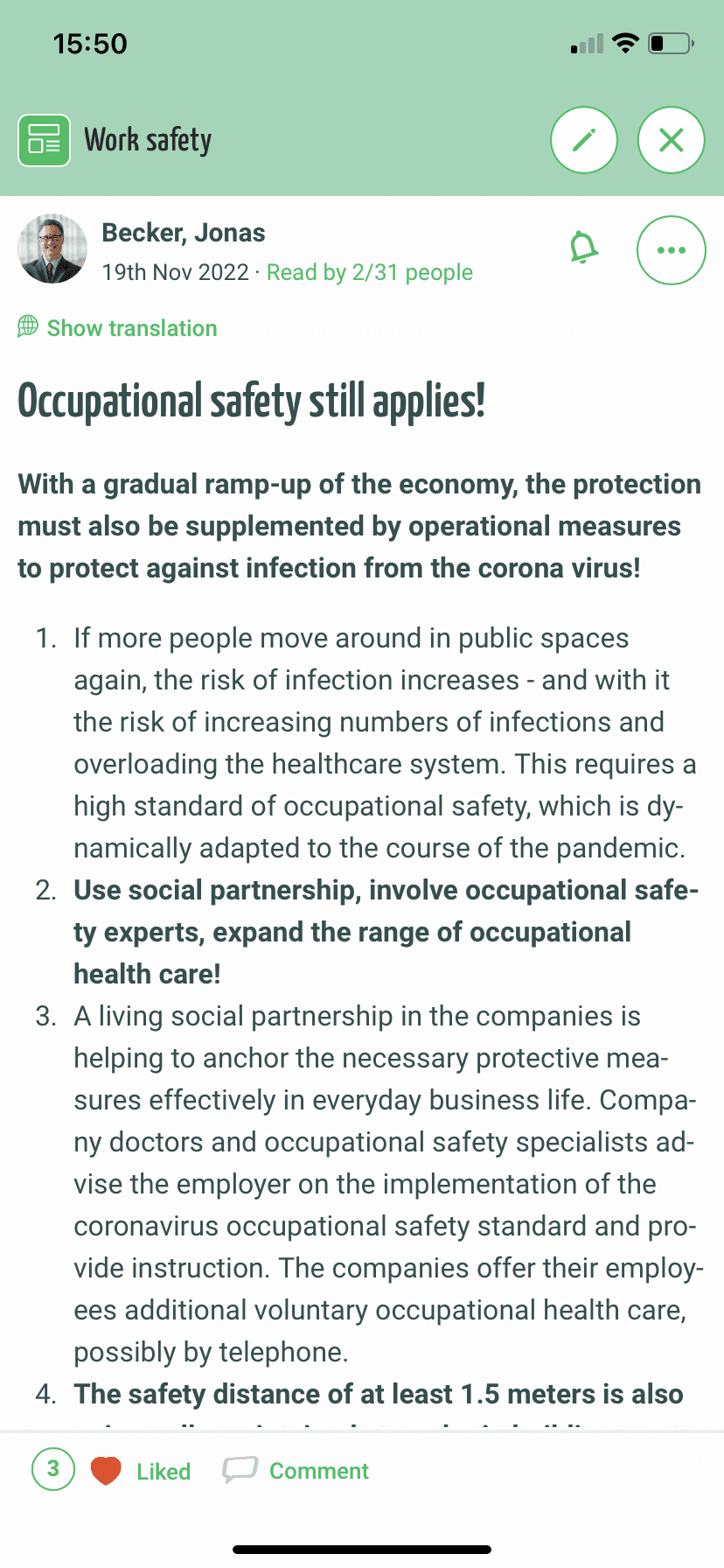 Employee-App advantages
Enjoy a Demo of our Employee-App free of charge
Learn why you want to use the #1 Employee-App
Our employee app is perfect for use in your business. Experience for yourself
how easy it is to use the app
how you benefit from digital processes
how you can reach all employees at the same time
You are going to enjoy a personal private demo tour. No obligations, no fees.