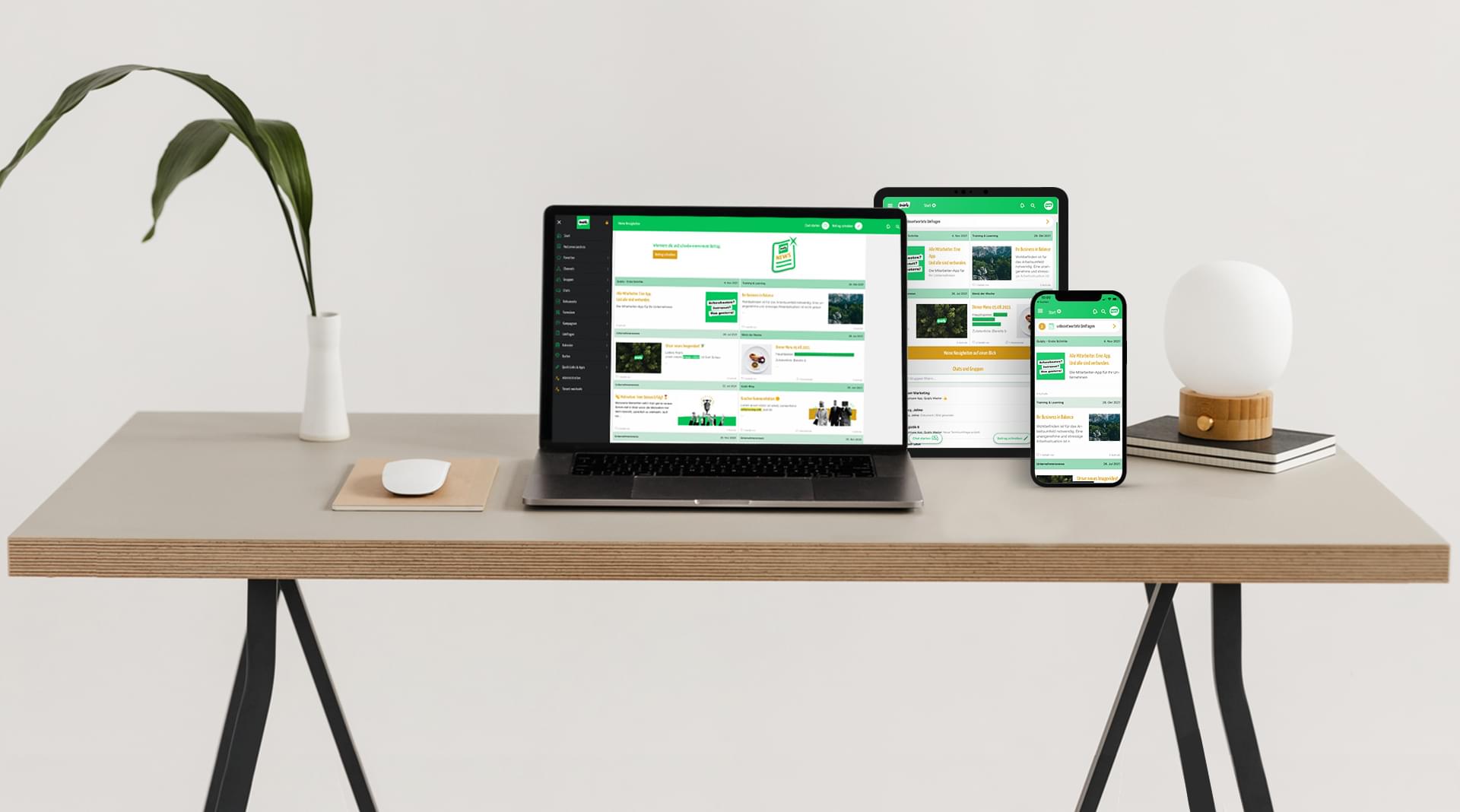 Features that achieve more!
A platform that
connects you.
Functions overview:
Quiply improves internal communication from day 1. Our employee app is a smart tool, that delights with effective communication on all devices. The implementation of Quiply is simply practical, streamlined and fast. Our customers say, "Employees are really excited!"
That's why Quiply is successfully implemented in all industries and
achieves more! (activation rate >90%).
Communication & Information: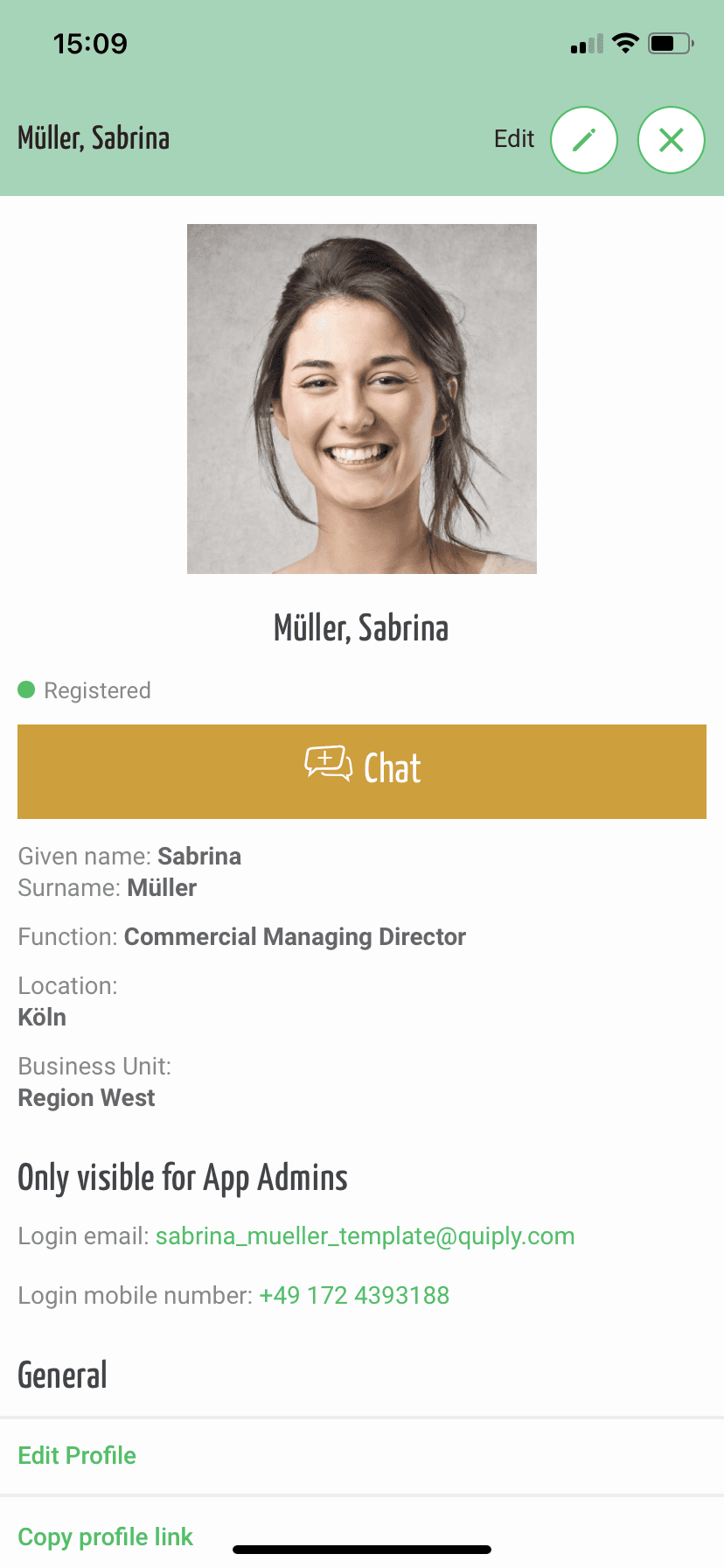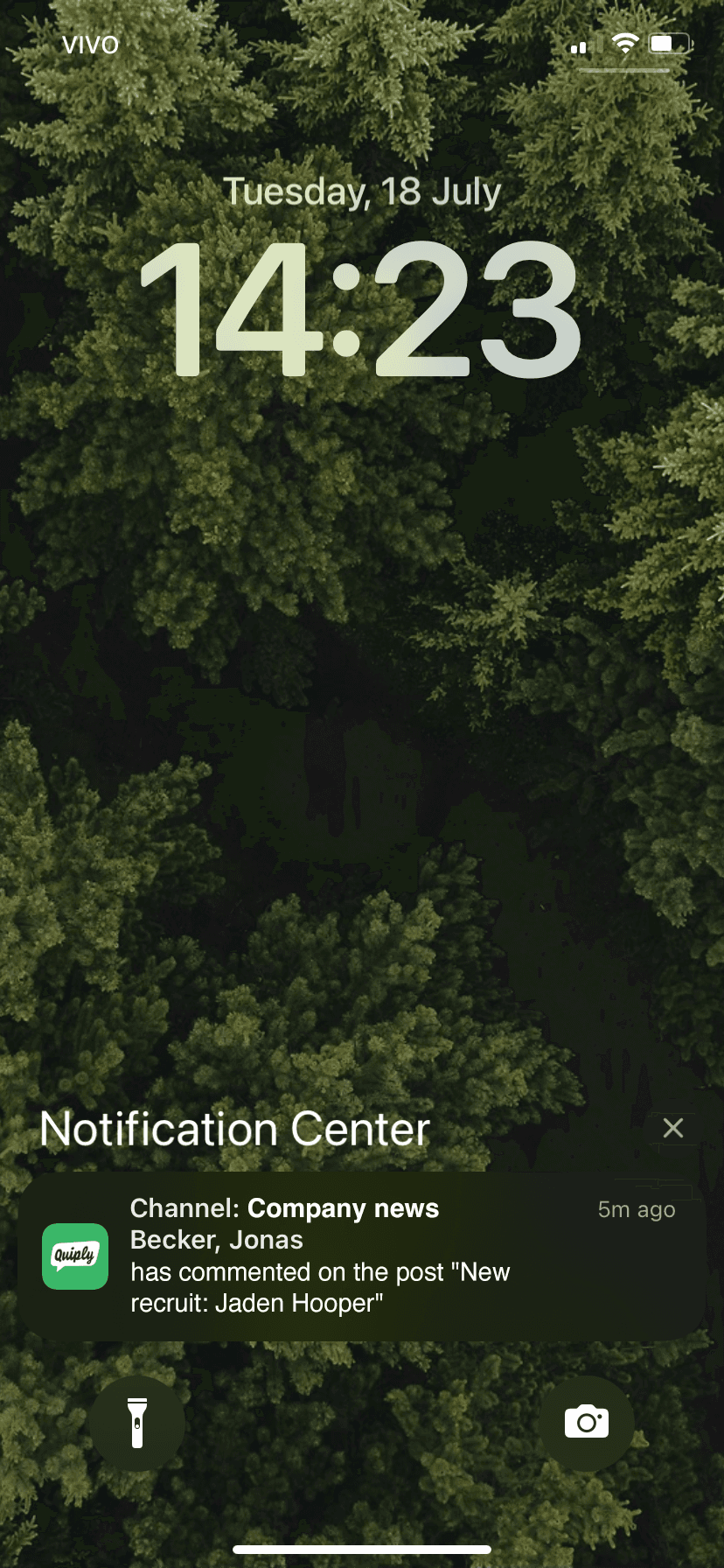 Collaboration & Motivation: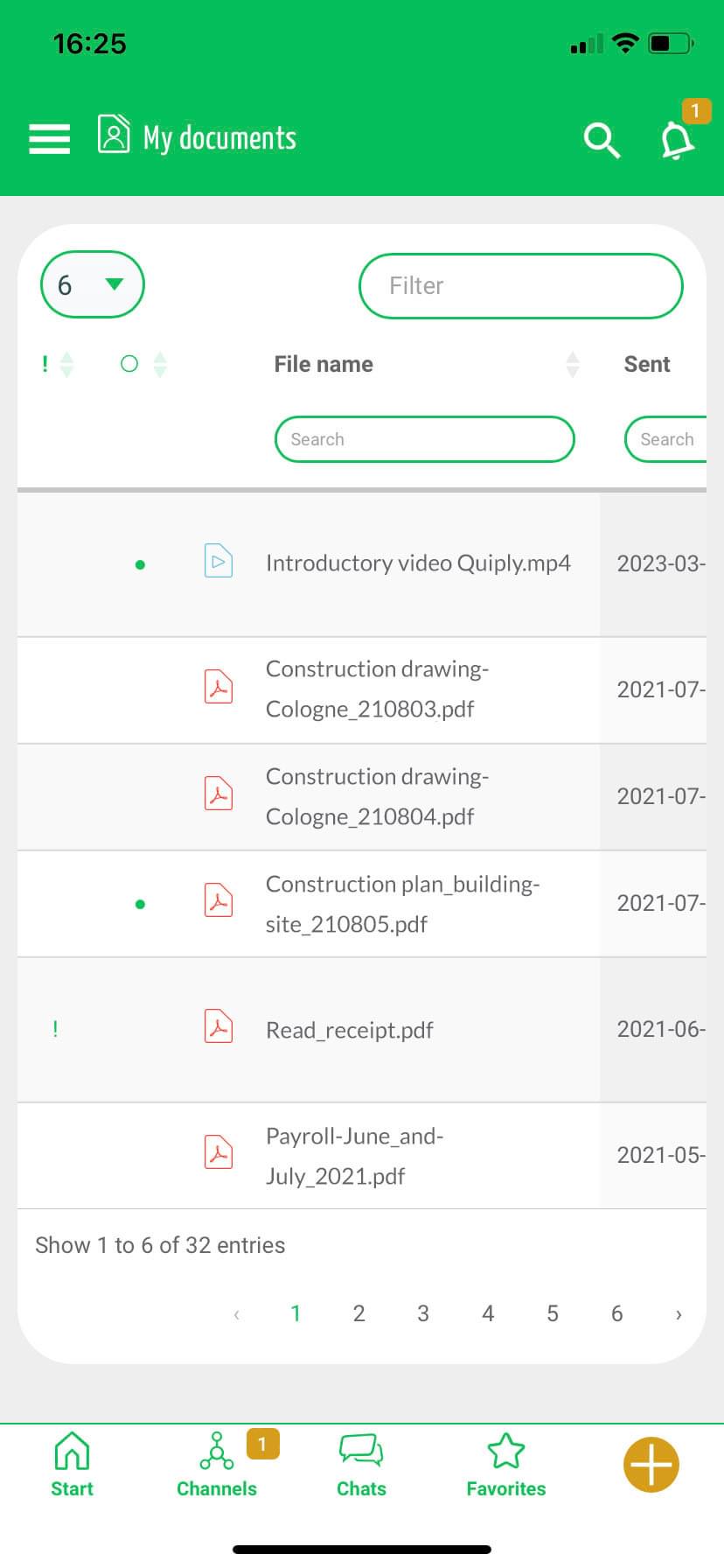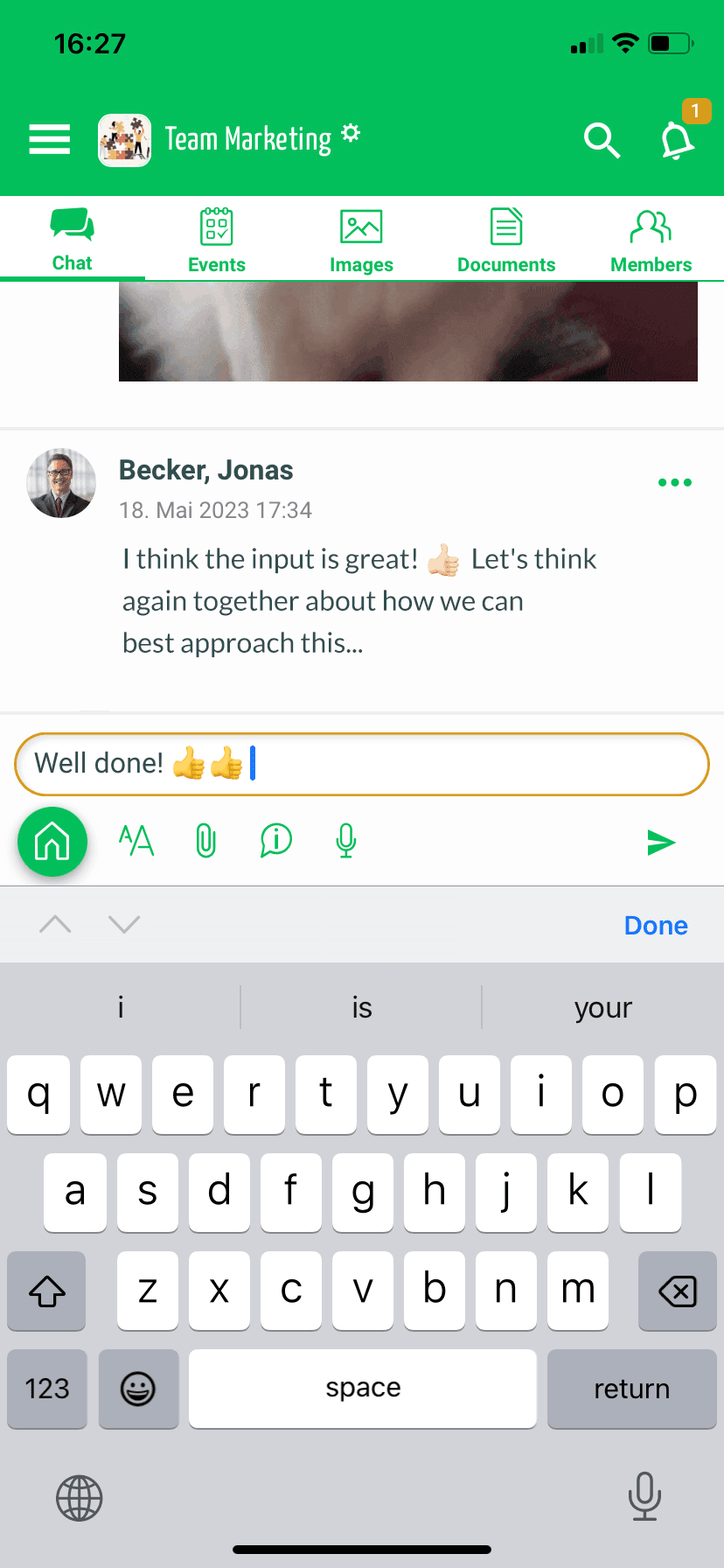 Features in 3D
Our motion video shows how the app feels and how its features look like on the smartphone. Click the video ⇢.

Even better is to test the app yourself with a team. You simply have to experience for yourself how communication works.
Administration & Security: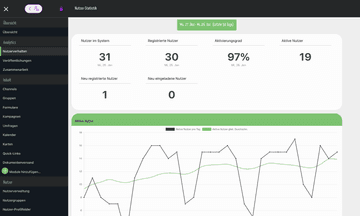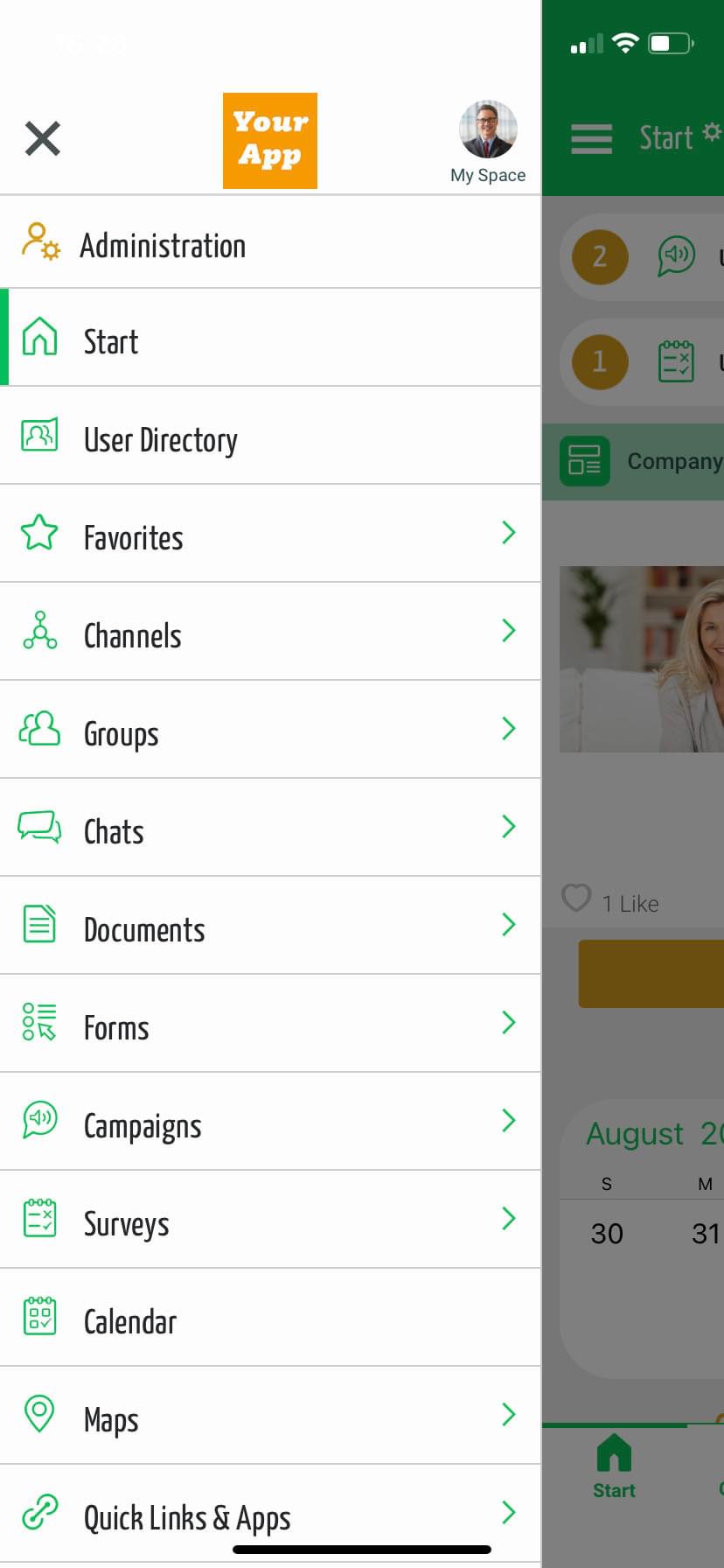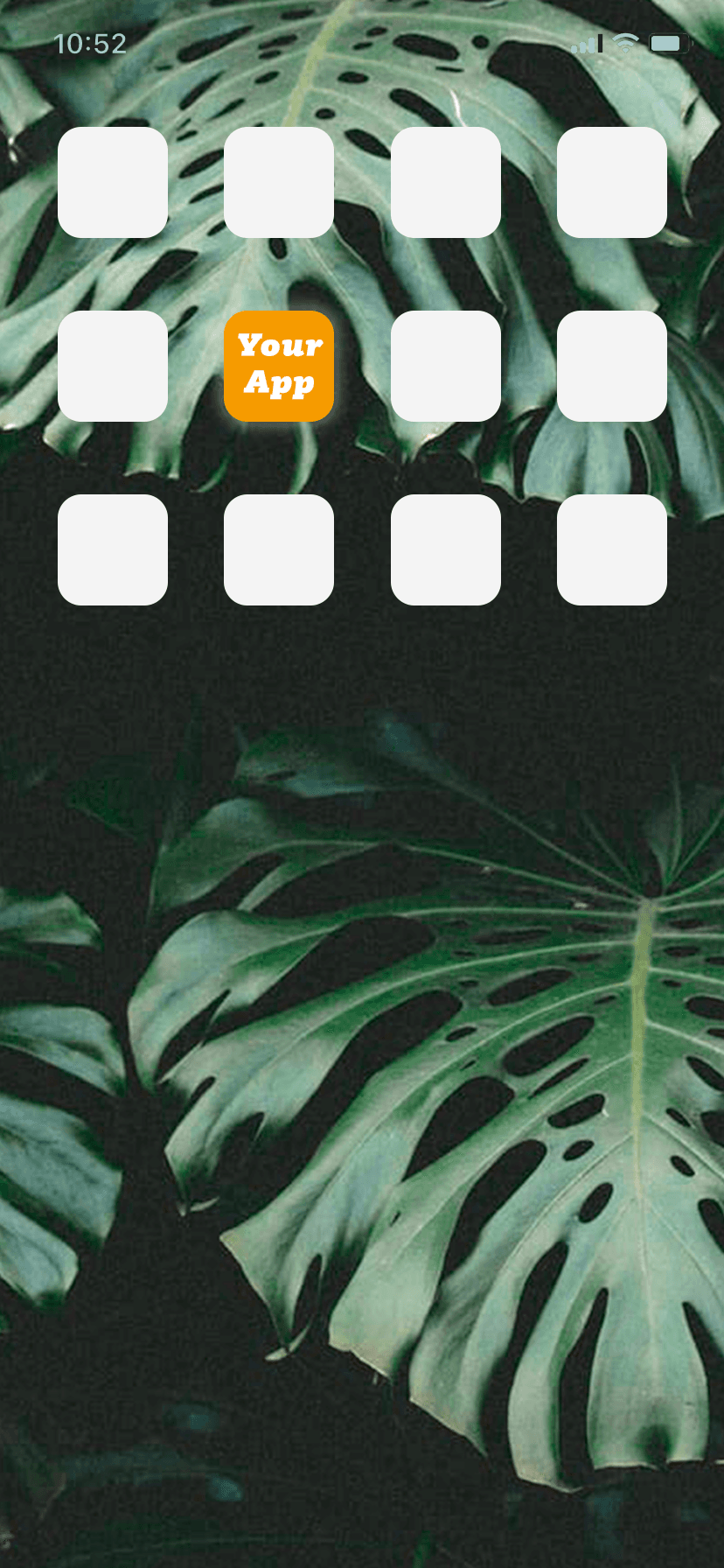 Smart Integration
Quiply uses your trusted inventory systems
Employee-App as a digital workplace
Quiply is a self-sufficient and secure system - the ideal basis for the digital workplace of all employees. In addition, Quiply offers integrations to trusted legacy systems. In the digital employee mailbox Smart Docs, payrolls from Datev, Sage-KHK or Abacus, among others, can be sent confidentially. Many shift and duty scheduling systems can also be connected. User management with Smart Groups can dynamically create groups without the need for company e-mail addresses. In other structures, customers can use Microsoft Azure Active Directory with single sign-on to Quiply. Existing intranet content can be embedded into Quiply via RSS or to Microsoft SharePoint/Teams (e.g. as an iFrame). Direct linking with Quick Links to other HR self services & websites possible.

We realize individual solutions on special customer request.

Schedule a consultation
Pimp your Quiply: Even more functions